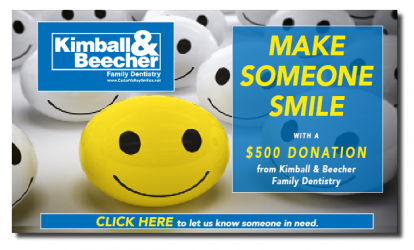 Each month Kimball & Beecher Family Dentistry will provide a $500 donation to a person, family or organization in need.
Please let us know who you believe can truly benefit from this kind gesture by providing their contact information below.
If chosen, Kimball & Beecher/Energy 106.7 FM will notify the recipient and ask permission to share their story.