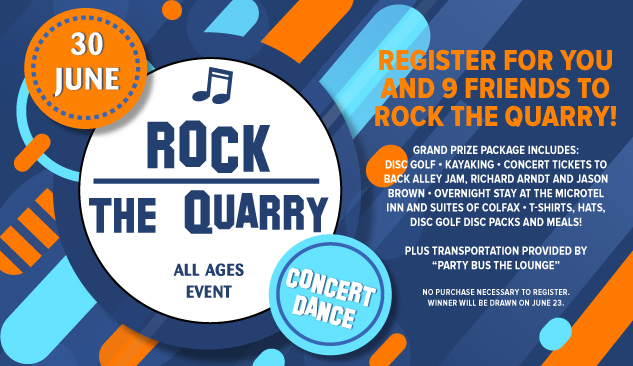 Register for you and 9 friends to Rock the Quarry, Saturday June 30 in Colfax!
Grand Prize package includes:
Disc Golf
Kayaking
Concert tickets to Back Alley Jam, Richard Arndt and Jason Brown
Overnight stay at the Microtel Inn and Suites of Colfax
T-shirts, hats, disc golf disc packs and meals
Plus transportation provided by "Party Bus the Lounge"
No purchase necessary to register. Winner will be drawn on June 23.
Please fill out the form below.
Listen to 95.9 KCOB FM for your chance to also win
a pair of tickets to the Rock the Quarry concert.