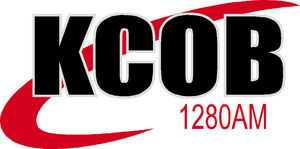 Randy Van
News Director
News Director Randy Van joined KCOB AM in March of 1996 after spending 11 years as News Director at WMOI-FM/WRAM-AM in Monmouth, Illinois. Prior to that, Randy was at KLTI-AM in Macon, Missouri. Randy is a graduate of Pella High School and earned his radio degree at AIC in Davenport. Randy is married with a daughter and two sons. His wife's niece also resides with the family along with 3 dogs. Randy's interests include the Iowa Hawkeyes, NASCAR and Ford Mustangs.
Terry Walter
Sports Director/On Air Personality
Terry Walter has been the KCOB Sports Director and Morning Personality since 1989. The Iowa State graduated started his broadcasting career at KCHA in Charles City and has also worked at KGRN in Grinnell and KBOE in Oskaloosa.