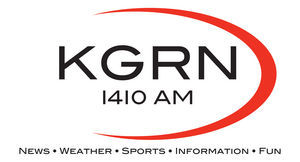 Tim Dill
On Air Personality/News Department
Tim Dill joined the KGRN team in December of 2006 after a 20+ year broadcasting career in his native New Mexico where he served as a Vice President of Operations for Roswell Radio Inc, a 5 station group in Roswell, NM. Tim has won numerous New Mexico Association of Broadcasters awards for his production, play-by-play, and highly popular "Know-it-alls" radio show. He also has received Addy awards for his production work. Tim's voice can usually be found weekday mornings on KGRN, although he will pop-up with appalling frequency filling in for Chris in the News Department, . Tim's wife Gailanne works for the Schild Law Firm in Grinnell. They have two children, Alex and Zoe.
Chris Johnson
News & Public Affairs Director
Chris Johnson got his start in radio in 1975 as a student at Washington State University. Since then, he has served as a disc jockey at stations throughout the West, including KUOW-FM classical in Seattle, KBBR-AM country in North Bend, Ore., KVOD-FM classical in Denver and KOOL-105-FM oldies in Denver. Chris became the news director at the Roswell Radio Group in Roswell, N.M. in 2003, serving four radio stations and co-hosting a daily public affairs program. He also developed his "chops" as a sportscaster covering high school football and basketball. He came to KGRN-AM in Grinnell in December of 2006 to serve as news and public affairs director. He continues his sports casting duties here as well. Chris enjoys reading, movies, board games, camping and hiking.
Chris Varney
On Air Personality/Sports Broadcaster
Chris Varney has been broadcasting sports in Iowa for over 15 years. Previously, Chris worked for KSCJ Radio in Sioux City, where he covered high school and college sports as the station's Sports Director. Chris has broadcast football and basketball for Morningside College and Briar Cliff University. He covered the Sioux City Explorers minor league baseball team for 9 seasons. In addition, Chris was active during the NAIA Women's Division II National Championship, broadcasting for colleges across the country and has broadcast 8 national championships. He hosted one of the first ever daily sports talk shows in the state of Iowa for 9 years. Chris has interviewed many sports celebrities including Bob Costas, Jack Buck, Bob Gibson, Johnny Unitas, Dick Butkus, Chris Berman and many more. Chris is also a writer for Hawkeye Insider magazine and has interviewed Kirk Ferentz about a dozen times. Originally from Washington D.C., Chris' parents still live in suburban Maryland in the same house he grew up; he has one sister and brother-in-law in Alabama with a beautiful niece who turned 1 in June 2011.