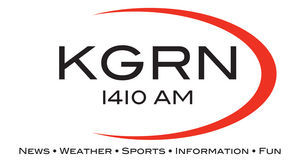 Tim Dill
On Air Personality/News Department
Tim Dill joined the KGRN team in December of 2006 after a 20+ year broadcasting career in his native New Mexico where he served as a Vice President of Operations for Roswell Radio Inc, a 5 station group in Roswell, NM. Tim has won numerous New Mexico Association of Broadcasters awards for his production, play-by-play, and highly popular "Know-it-alls" radio show. He also has received Addy awards for his production work. Tim's voice can usually be found weekday mornings on KGRN, although he will pop-up with appalling frequency filling in for Chris in the News Department, . Tim's wife Gailanne works for the Schild Law Firm in Grinnell. They have two children, Alex and Zoe.
Chris Varney
On Air Personality/Sports Broadcaster
Chris Varney has been broadcasting sports in Iowa for over 15 years. Previously, Chris worked for KSCJ Radio in Sioux City, where he covered high school and college sports as the station's Sports Director. Chris has broadcast football and basketball for Morningside College and Briar Cliff University. He covered the Sioux City Explorers minor league baseball team for 9 seasons. In addition, Chris was active during the NAIA Women's Division II National Championship, broadcasting for colleges across the country and has broadcast 8 national championships. He hosted one of the first ever daily sports talk shows in the state of Iowa for 9 years. Chris has interviewed many sports celebrities including Bob Costas, Jack Buck, Bob Gibson, Johnny Unitas, Dick Butkus, Chris Berman and many more. Chris is also a writer for Hawkeye Insider magazine and has interviewed Kirk Ferentz about a dozen times. Originally from Washington D.C., Chris' parents still live in suburban Maryland in the same house he grew up; he has one sister and brother-in-law in Alabama with a beautiful niece who turned 1 in June 2011.  chris.varney@alphamediausa.com

Chuck Shockley
KGRN News Director
KGRN News Director, Chuck Shockley, is 58 years old and is a Des Moines native. He went to Des Moines Lincoln High School and Grand View University.
Chuck started as a public address announcer in 1977 and got into radio in 1979. Over the past 4 decades, Chuck has been a PA announcer for the Iowa Barnstormers, Iowa Cubs, Des Moines Menace soccer club, along with the Des Moines Dragons and Heat basketball teams. In recent years, Chuck has done PA work for the Des Moines Blaze amateur football club and Grand View University football. His radio career includes stints in Des Moines, Ottumwa, Cedar Falls, Redfield, South Dakota, Algona, and Marshalltown.
He met his wife, Evelyn in college. She is a retiree. They are a Grand View couple.Chuck and Evelyn have two sons: Ben, a comedian in Scottsdale, Arizona and Alex of Alexandria, Minnesota; who is a recording artist, actor and theatrical director.
Here's a BLAST from the PAST !  Celebrating 60 YEARS of KGRN